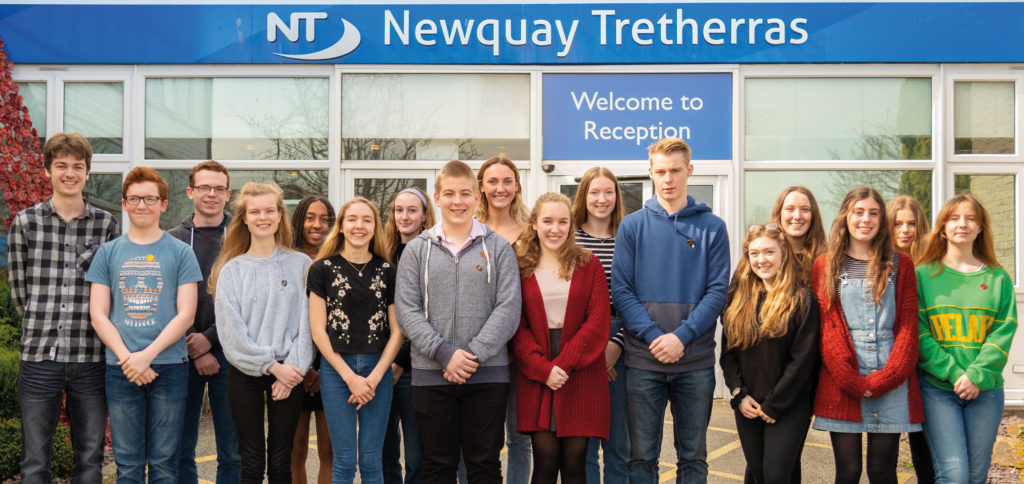 I have been at Tretherras since Year 7, the reason I joined the school was because what it offered me with regard to education, sport and its extra curricular activities. I choose to continue at Sixth Form because of that continuity, stability and to work with people who had already enabled me to achieve.

Since being in the Sixth Form I have totally supported with my studies. The systems in place ensure that you maximise your potential. The teaching is varied and challenging, there are a great range of subjects to suit everyone. Whether you are academic or sporty, a scientist, a mathematician or an artist, the school caters to all interests and skill levels. Personally, I have played sport, been on a range of trips and visits related to my subjects and have been individually guided in my university and Oxbridge application.

The relationship between teacher and students here at Sixth Form is second to none, and is completely different to the one you have experienced in lower school. With smaller teaching groups staff and students have more time to work with each other. Teachers are friendly and always willing to help out, both inside and out of the classroom. Having recently undergone what you students are about to do, I know how daunting moving onto Post 16 education can be, but I can assure you, moving to NT6 will be the right decision.

The Sixth Form really is a completely different experience to the rest of the school, we have our own space, identity and it's also really good fun! I'd recommend the Sixth Form to anyone.
Josh Beasley Head Boy